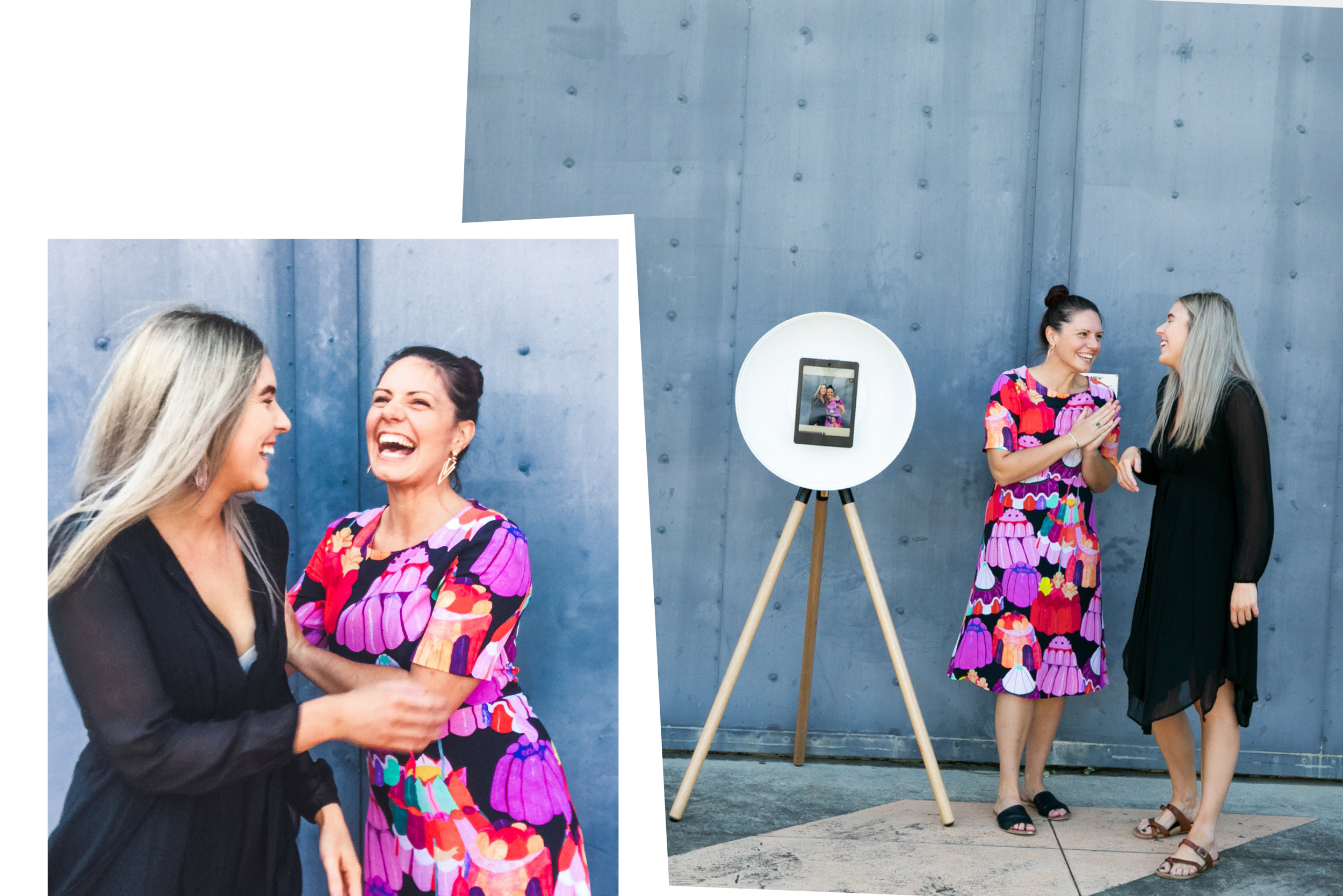 the tiny booth for
all budgets.
FLASHBAR FLARE
FOR A LITE $750.
THE LITE PHOTO BOOTH
only what you want, happily priced.
Some of our clients enjoy it for their weddings, mitzvahs, or quinceaneras. And not all events host hundreds of guests, so The Lite is truly the best option for a cozy, intimate gathering or smaller venue.
The Lite creates the shareable photos that you crave and are Instagram and Facebook ready in sizes that match your event needs. Go square, portrait, or landscape.
At your event, guests are able to preview their photo and text it directly to their phones for instant access and easy posting. Only what you want, happily priced.
We get it, not all fabulous parties have a size-able budget, or a budget at all. That doesn't mean you have to cut corners or search for a random Birmingham photo booth just to check it off your planning list.
Meet The FlashBar Lite. A robust experience that is simple and entertains your guests without them knowing you didn't break the bank.
You may find that The FlashBar Lite is perfect for a small gathering of friends for a birthday party or a fun activity for a class reunion at one of Birmingham's craft breweries.
your reservation includes
3 Hours of FlashBar Time
Early Setup + Quick Pack Up
FlashBar Host
Soft DISH Lighting
Text Photo Sharing
Unlimited Photo Snaps
RESERVATIONS FOR THE LITE AVERAGE $750
NO DROPs.
no PROPS.
No Prints.
yes to less is best.
GO ANYWHERE
The FlashBar Lite can go just about anywhere and is battery powered. No cords or on-site power supply are needed. Face it out, face it in and you're ready, set, go.
Tiny GATHERINGS
Just having a few friends over for a dinner party? Why not spike things up a bit with The Lite? Trust us, it's way more exciting than a round of Uno.
text me, yo
Your photos magically jump from the booth to your phone for instant, easy access to share in your group text for the hottest topic at brunch the next morning.
want More…
custom photo frames + Overlay designs?
specific + special request prop party kits?
GIFs + BOOMERANGS?
backdrop options?
RESERVE
YOUR
FLASHBAR
SHARE YOUR DEETS.

WE'LL PROPOSE.

SECURE YOUR DATE.

LOVE.